by Charlotte Michèle Ernst
Three years ago, I was in Mexico where the 2nd of November is celebrated to commemorate and reconnect to the deceased – el día de Muertos. Whether it was by coincidence or destiny, it was in the night of the death that I would experience my first peyote ceremony. There was an innate wish in me to reconnect to my grandmother who had passed away only shortly before. This night, in the heart of the fire, I saw my grandparents as two dancing colourful flames, together as one, shining bright with love and hope. It was a sensation of thankful joy that felt like a sacred reconciliation with the hurt parts of my past, my womb heritage.
Rather than providing answers, that event brought up even more questions: If peyote could look so deeply into my heart, would it also be able to contain my ancestral mourning? Could it be my guide in laying open the wounds of toxic maternity that my existence had been infested by throughout the generations? Could it realign the branches of my fragmented family tree? Could its earthy taste and its sweet, loving essence help me to transmute the fear of rejection? What had seemed to be a one-time experience became a journey into the depths of my ancestral heritage.
Only a few days from leaving toward Mexico, I got invited to a 1-month New Age pilgrimage with peyote across the North-Eastern Wirikuta desert and decided to make it my field site of research. On site, I collected testimonies –both from ritual participants and my own– on the embodied experiences concerning the healing potential of peyote and the connection to ancestors. As method, I chose participant observation, using the semi-structured qualitative interview form, and audio-visual documentation, including video and photography. I returned to Berlin two months later, with a range of testimonies that gave insights into the experience with peyote and the connection to ancestors from 8 ceremonies.
My initial intention was to do a phenomenological study on the healing efficiency of peyote, taken in a ritual or ceremonial context with the Wixárika Indigenous people in Mexico, analysing the ritual stages (Van Gennep, 1909) and exploring the role of ancestors involved in the process of attaining well-being. I had based my theoretical background on literature from a more classical, author-detached research background, i.e. Janzen (1962), La Barre (1960) and Turner (1962).
Back home, I felt the urge to dive deeper into the contemporary sensorial experience of ancestor connection which led me to dig into my grandmother's travel archives: a collection of over 20.000 photos and travel chronicles that she left behind– undiscovered. The visuality of archives gave me the opportunity to merge autoethnographic elements with extern testimonials in order to enable insight into ancestorhood on an inter–personal level: through the relationship to my Grandmother
Niña interna – Inner Child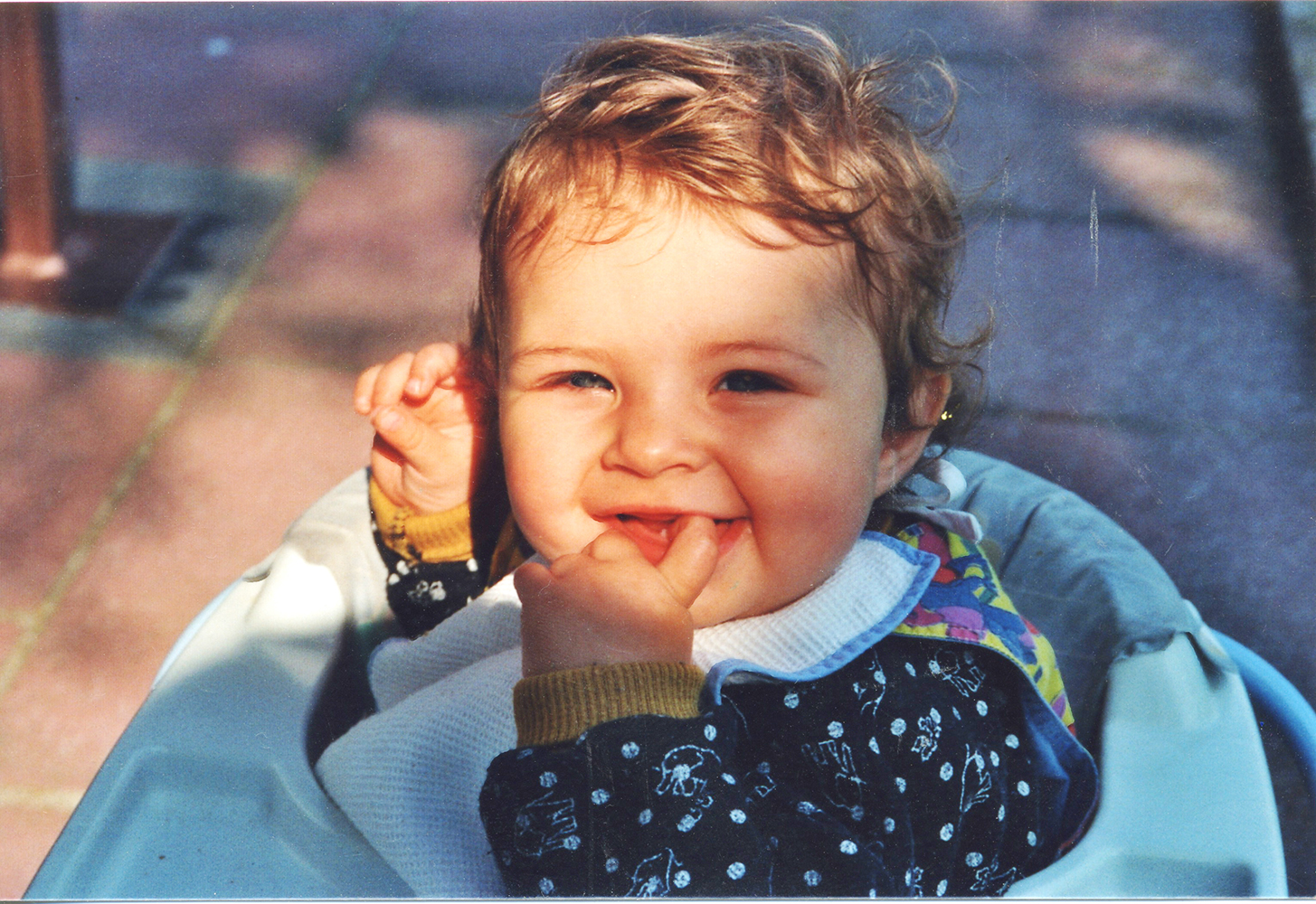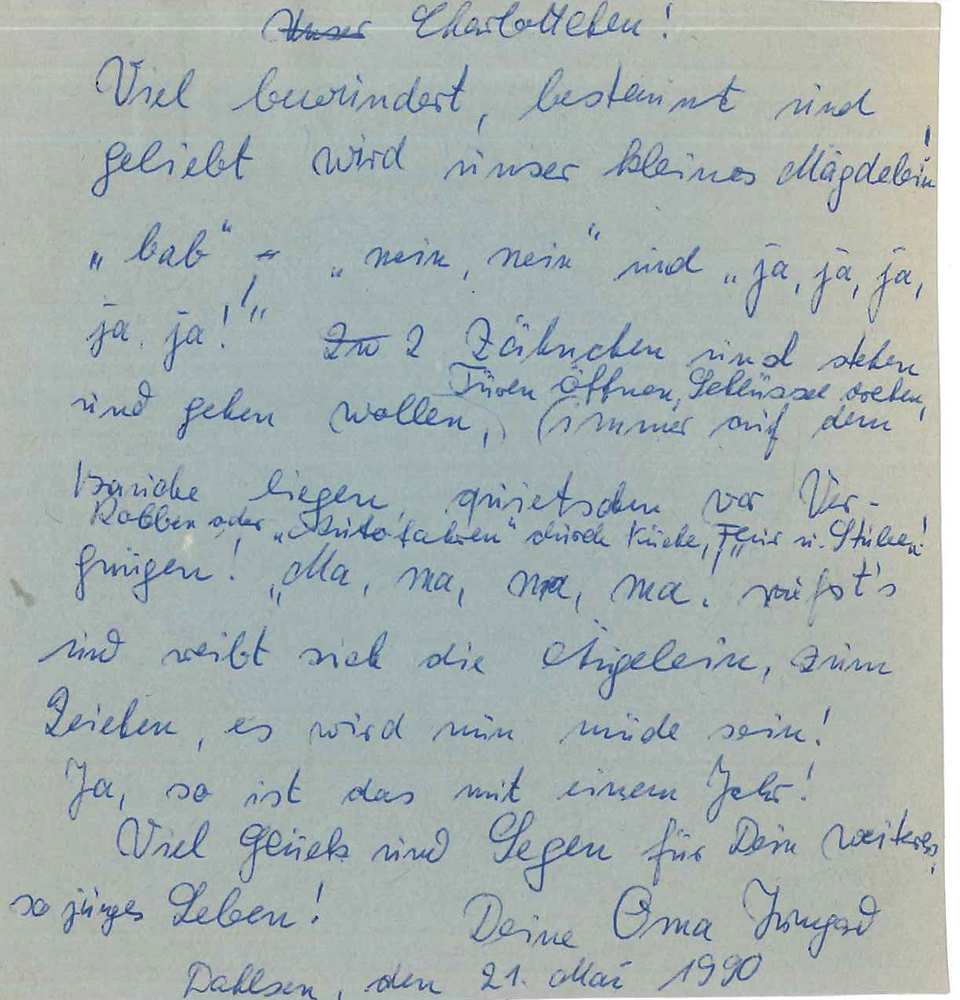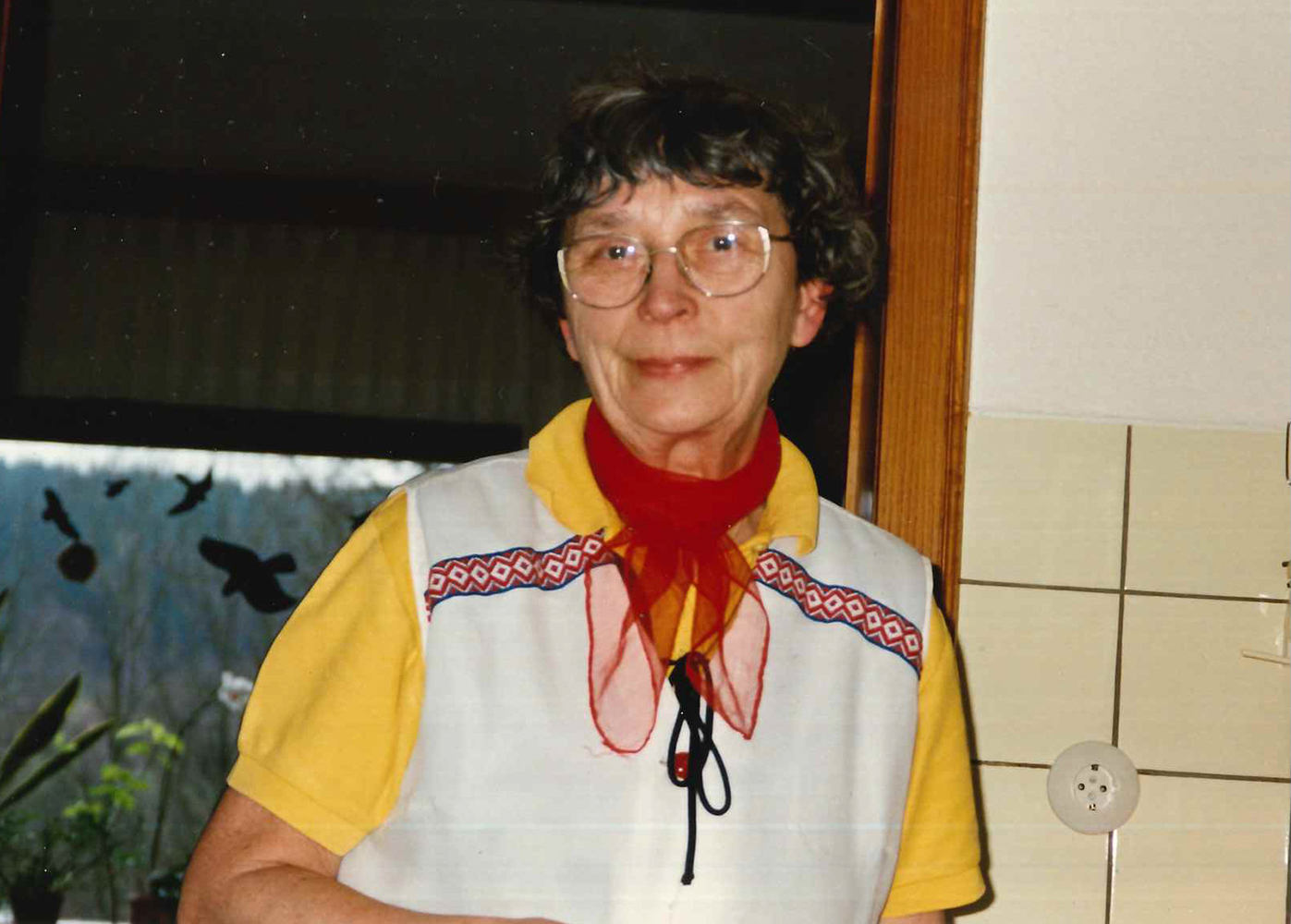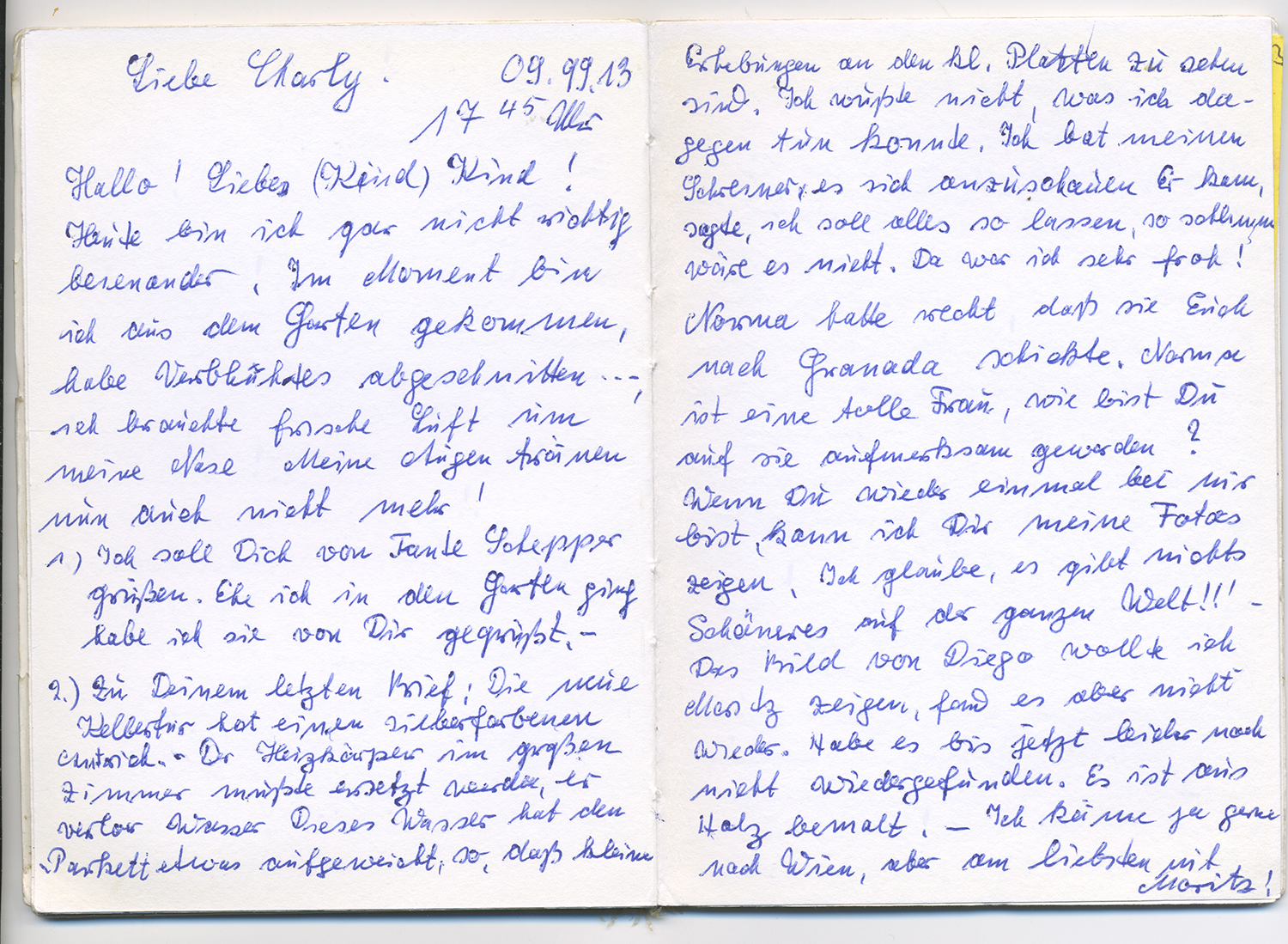 Linaje de Útero–
Womb Heritage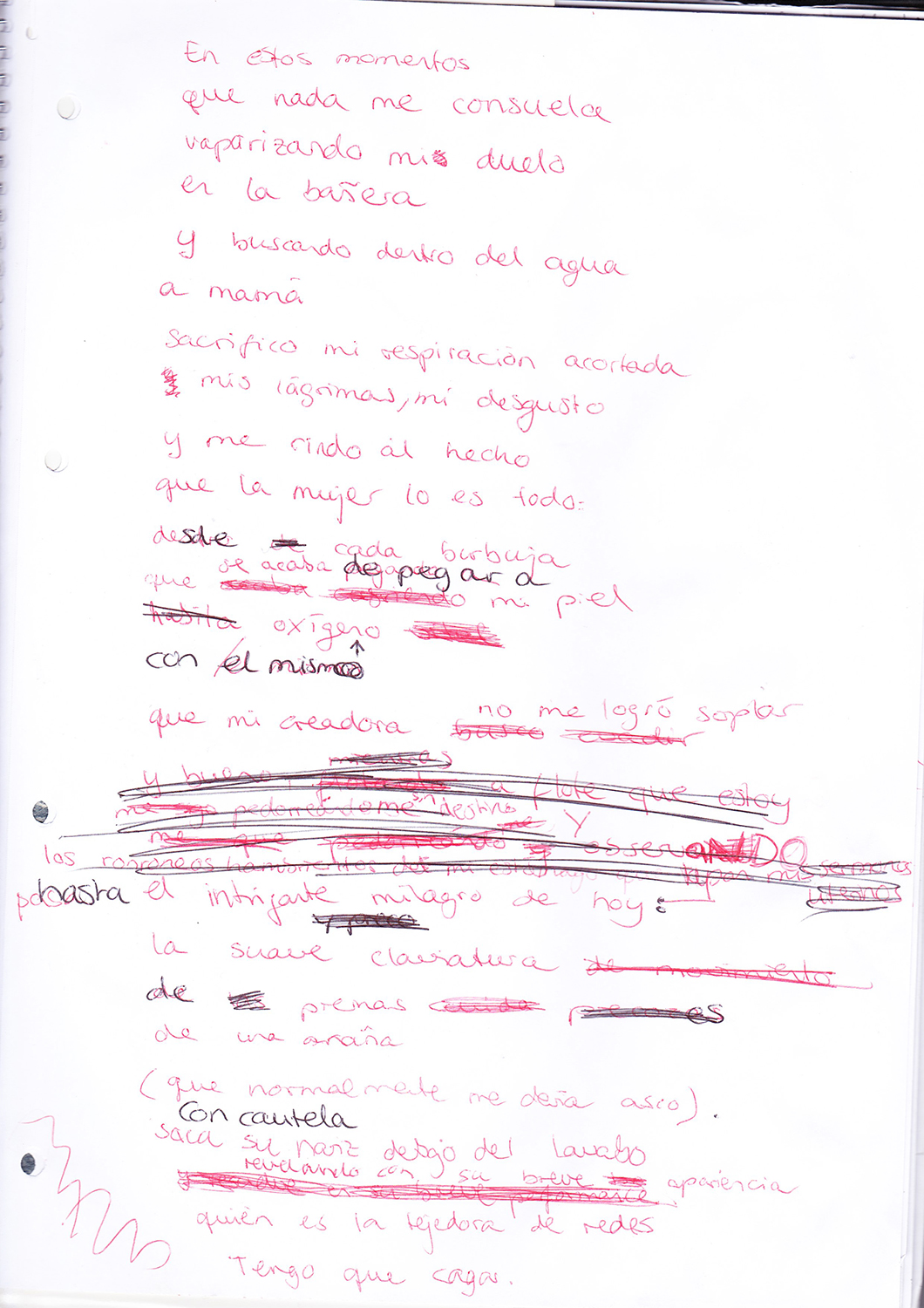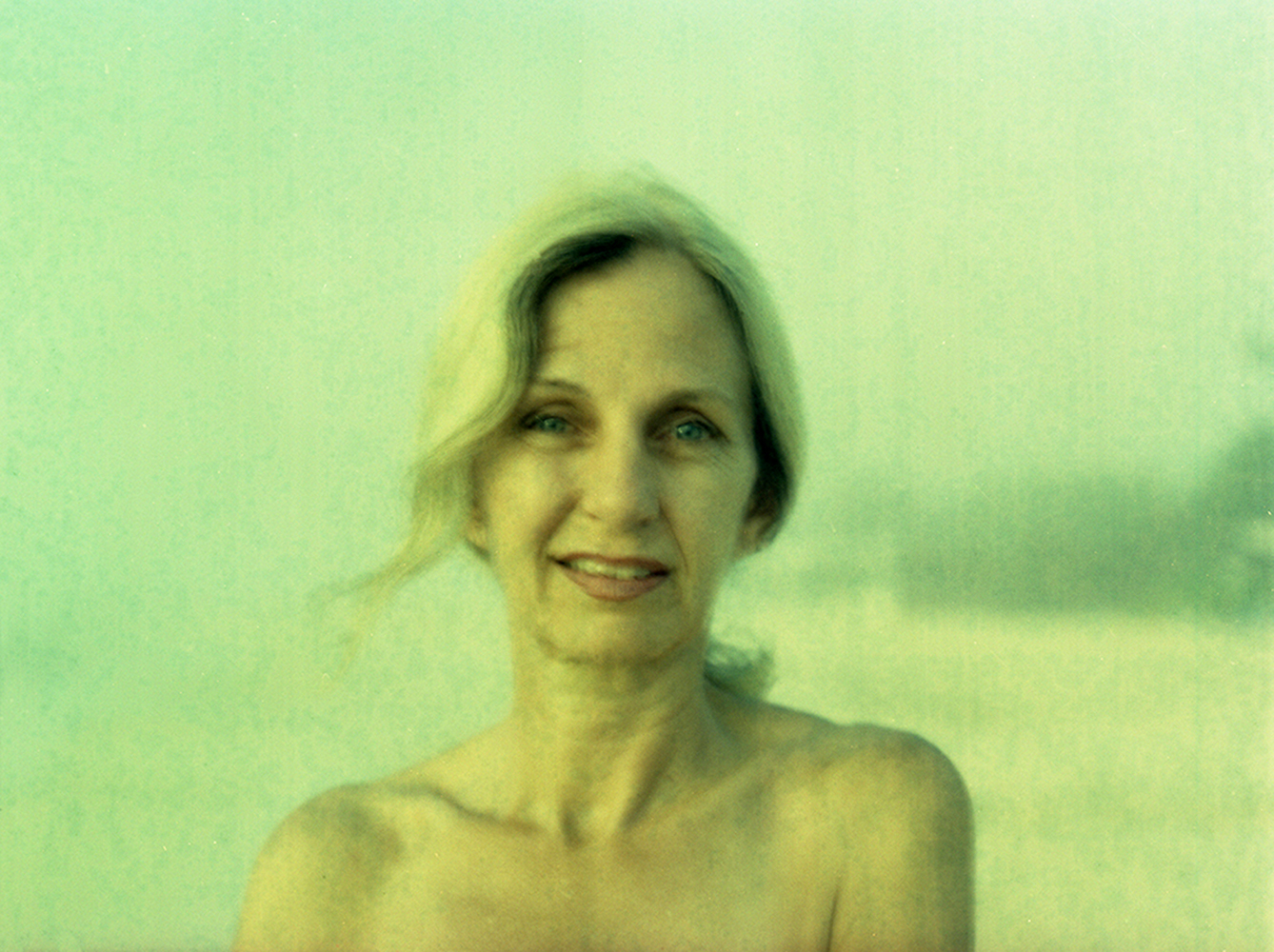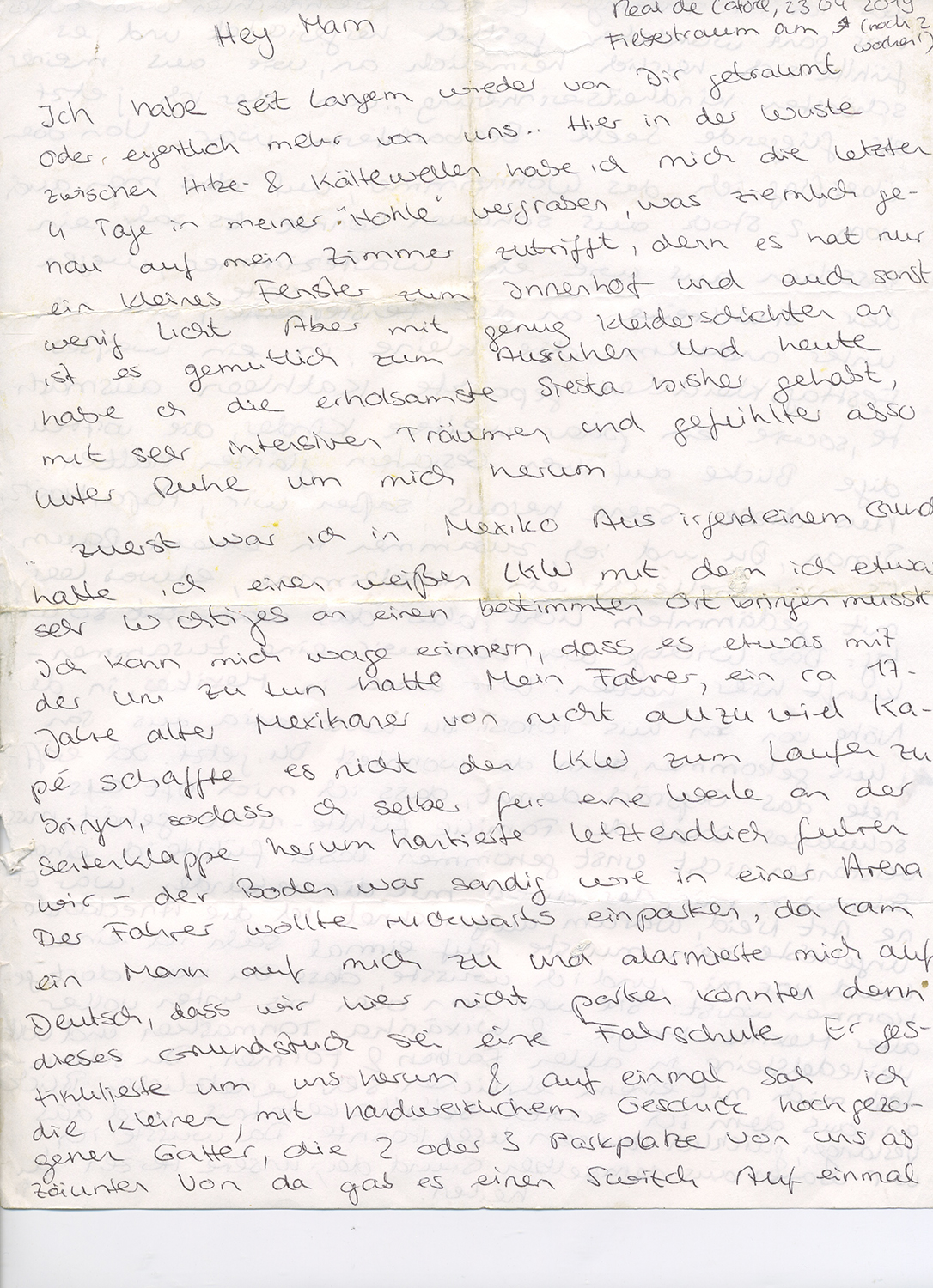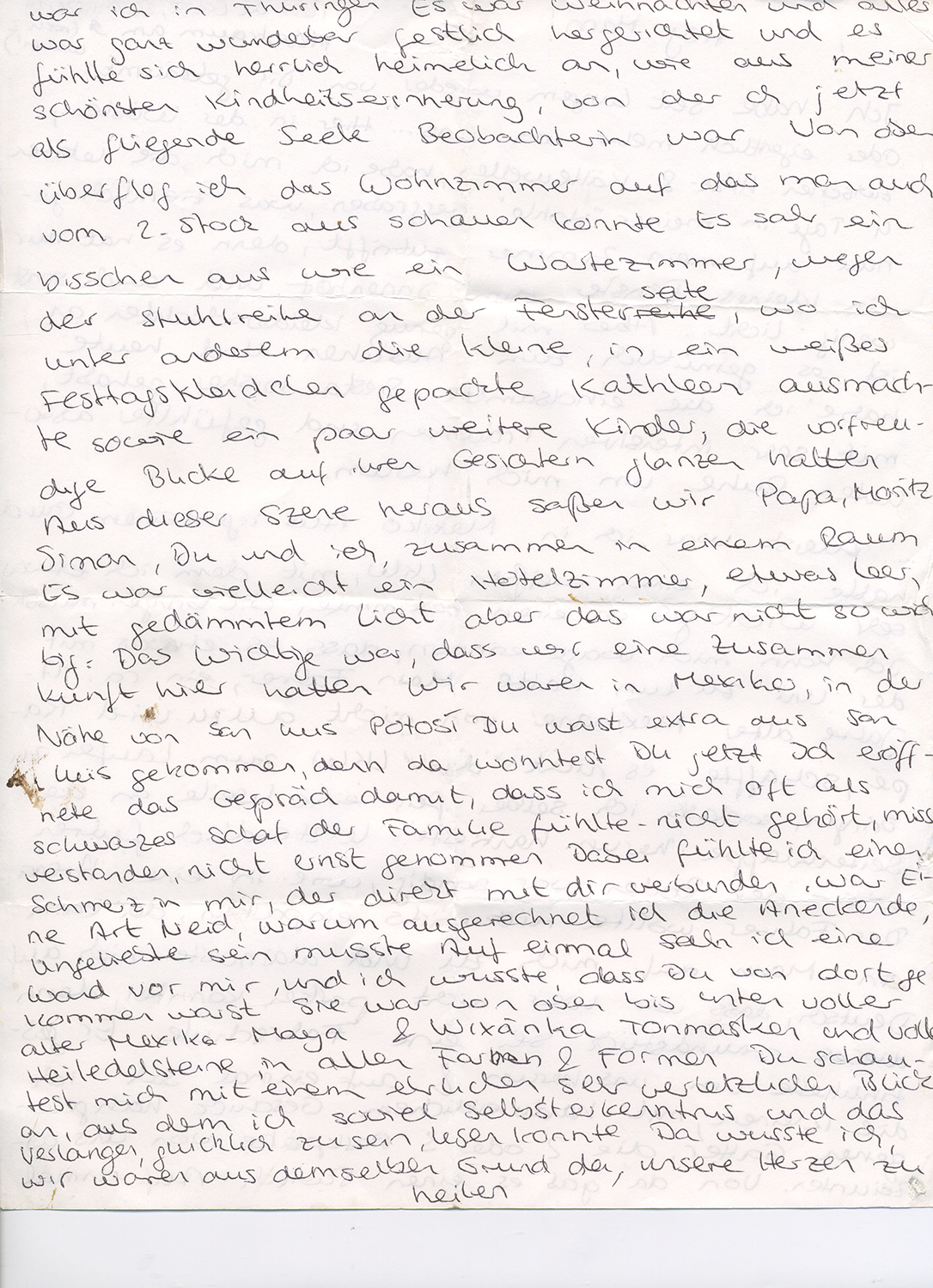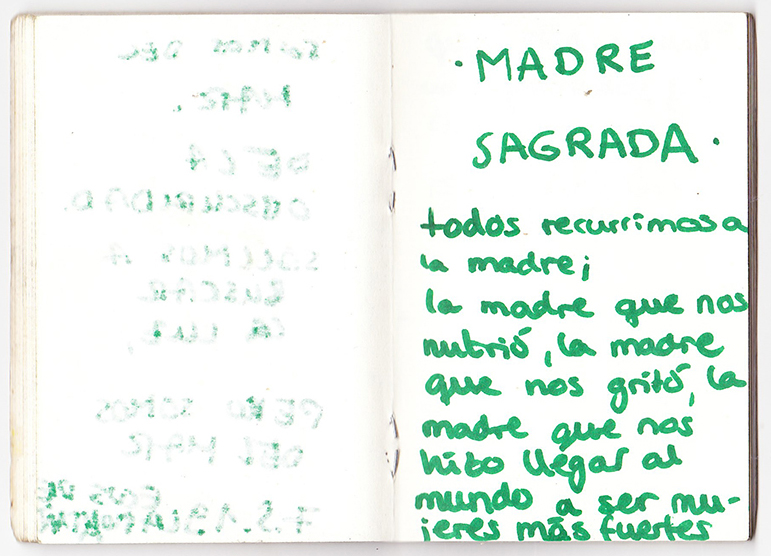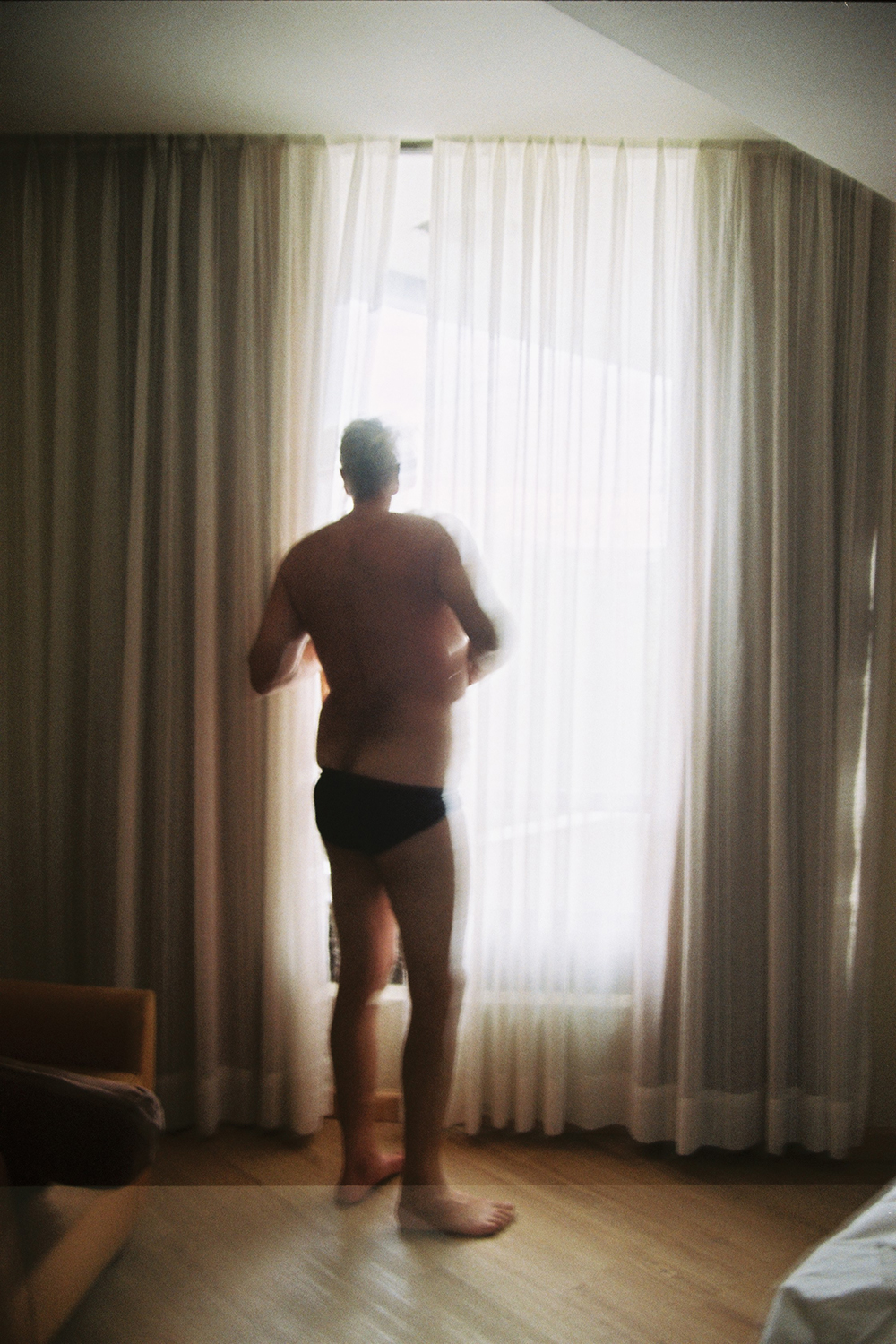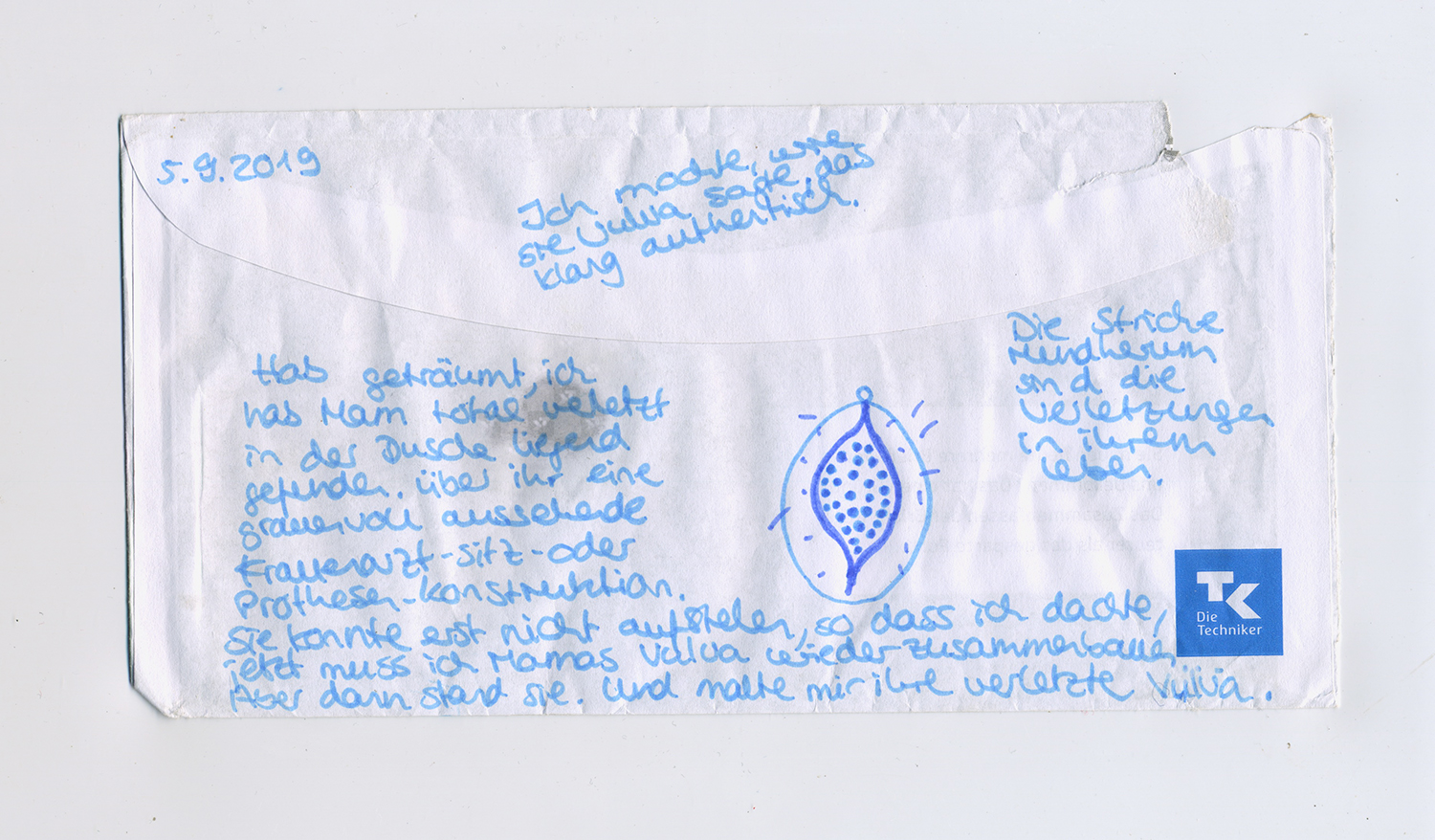 Medicina Sagrada – Sacred Medicine
Memoria Antigua – Ancient Memory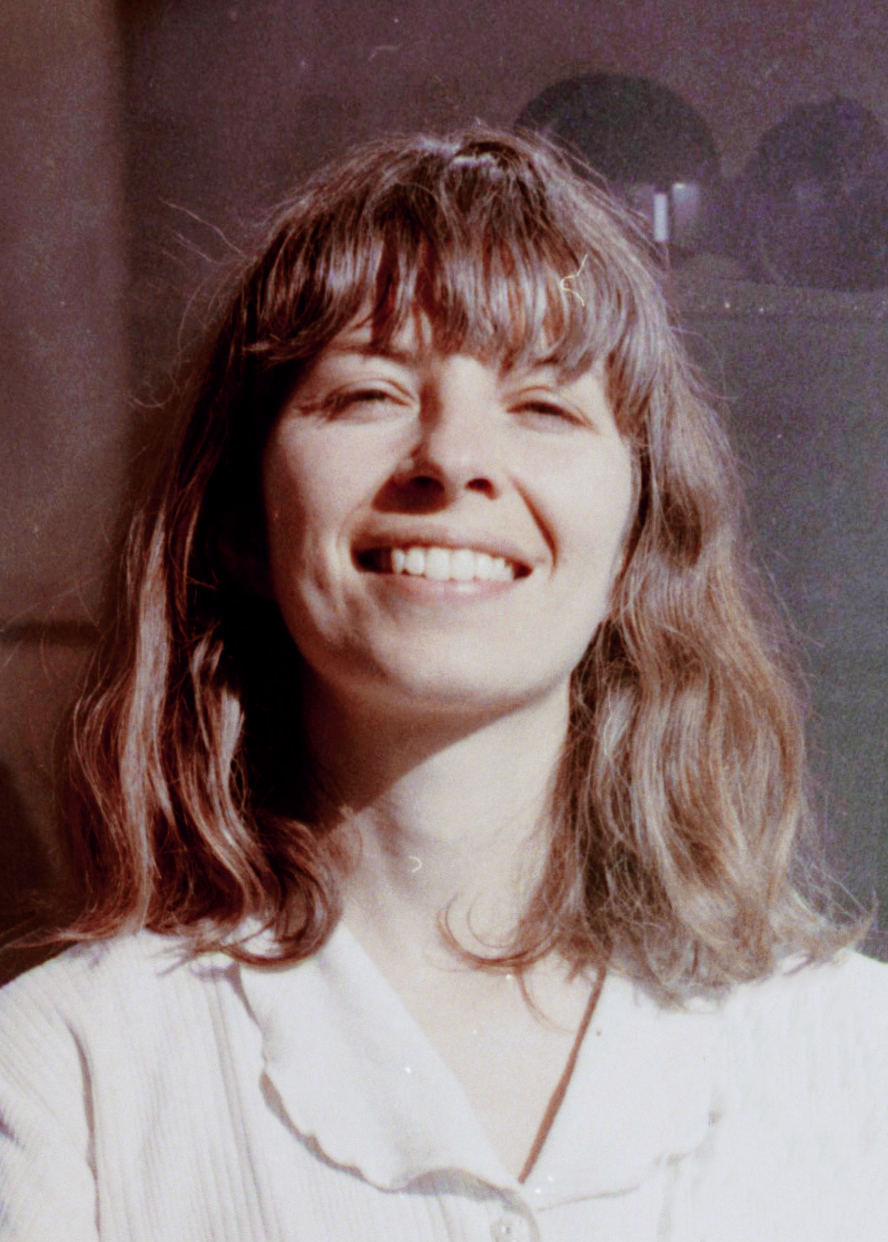 Charlotte is a German photographer and writer based in Switzerland. Her photographic projects focus on issues of belonging and the decolonization of the human self. As a writer, her work is inspired by the abyss and fruits of human nature seen through a nonchalant, yet dreamlike gaze, paired with black humor. During a five-year stay in Mexico, she got in touch with ancient healing practices and the medicinal use of psychoactive power plants among the Indigenous Communities. What resonated strongly with her were the respectful ways of wisdom exchange among the generations: the harmonious coexistence of mankind, mother earth and the cosmos are sustained by a sane social hierarchy based on life and spiritual experience. A graduate of the MA Visual & Media Anthropology at FU Berlin, Charlotte's main interest lies in raising awareness about the re-integration and conservation of ancestral ways of holistic living through ethnographic film, photography and storytelling.